As an unforeseen byproduct of the global coronavirus pandemic, there may be thousands of dollars lurking in the trunk of your leased car. Not literally, of course, but lend an ear to Edmunds' Executive Director of Insights Jessica Caldwell. Caldwell explains that due to the recent hike in used […]
Thanks to the Pandemic You Can Cash In on Your Leased Car
As an unforeseen byproduct of the global coronavirus pandemic, there may be thousands of dollars lurking in the trunk of your leased car. Not literally, of course, but lend an ear to Edmunds' Executive Director of Insights Jessica Caldwell. Caldwell explains that due to the recent hike in used car values, leased cars may be worth more today than originally estimated.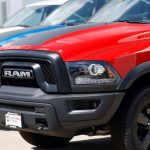 To put it in even plainer terms, the pandemic has put a crimp on the supply of new cars, causing used car values to be higher than normal. Used car values being higher than normal means there's the possibility that your leased vehicle's "street value" might be significantly higher than the dealer's pre-determined buyout price–basically what the finance company/dealer estimated it would be worth today when you first signed the lease.
"If you have a lease return coming up in the next few months, the smart thing to do right now would be to check if you have equity in your vehicle because there's a good possibility that you could trade it in to offset the cost of a new car or sell it for a nice chunk of change," she added.
If your car's "street value" is indeed higher than the buyout figure, that means you have equity. If you have equity, you have the opportunity to buy out your lease and then sell it to a third party, (hopefully) making a tidy profit. That cash is then yours to bank, put towards a new car, or pre-order a PlayStation 5 with. Do whatever you want with it. It's your cash.
Interestingly, while the top-profiting "mainstream" vehicles aren't technically considered luxury cars, most appear to be somewhat superfluous in spirit and, for some reason, staunchly American, with the list mostly populated with pickup trucks, muscle cars, and Jeeps. No one appears to be making much money on their leased Nissan Sentra, is what I'm trying to say.
On the luxury side, the winners are big Benzes, Lexus products of varying size, and Porsches with the Panamera and 911 breaking five digits in average potential profit.