Please take a few minutes to familiarize yourself with these 5 most comon Craigslist scams. They could save you a lot of money and frustration in the future.
Naturally, fraud is a concern, especially if you are a first-time seller. Fraud schemes can be quite complex, but by taking a few precautions you'll be most likely to make your transaction a smooth and pleasant experience.
Urgent: 5 Most Common Craigslist Scams
The Ideal Situation
The best way to avoid fraud is to use common sense and exercise good judgment. If a situation makes you uneasy, then approach it cautiously. Ideally, secure payment before you transfer ownership and work only with the specific person who is purchasing your car. If you accept a check, whether it be from a personal or business account or a cashier's check, be sure to verify it with the issuing bank—not your bank.
Regardless of the buyer's method of payment, verify his identity with his driver's license and preferably one other form of identification that contains his name and address, such as an auto insurance card. Though this isn't foolproof, taking these measures will greatly reduce your chances of being a victim of fraud.
If the person is local, go to his bank and complete the final transaction there. "It's best to go with the buyer and work out the deal at the bank. And remember to document everything," says Tye Frazier, Autotrader.com Consumer Adviser.
For tips on how to complete the deal, read Transferring Ownership, and review the Paperwork to Close the Deal.
What to Watch Out For Regarding the Most Common Craigslist Scams
When the ideal situation isn't feasible, it doesn't mean you need to give up the sale. Instead, just be aware of the most common scams to watch out for and approach those situations with caution.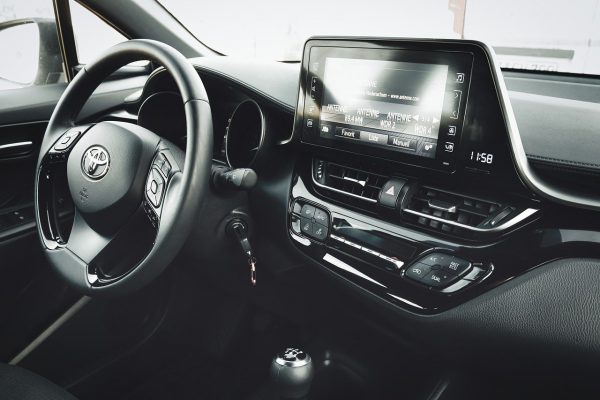 Craigslist Scam #1
Offering to buy the car sight-unseen. Serious buyers will want to look at your car, ask you questions about it and take it for a test drive. Be wary of anyone who makes an offer to buy your car sight-unseen and have someone else arrive to pick it up and complete the transaction. This is often part of a larger scam to pass a bad check or to get the title of the car without paying for it. "Don't sign over the title until you are certain you have secured payment in full. And never in advance," says Keely Funkhouser, Autotrader.com Selling Adviser.
Distant buyers. Prospective buyers who live far away, even overseas, are not necessarily scammers. They can be legitimate buyers, especially if you're selling a car that is collectible or is hard to find in their area for some reason. If you're selling a very average car though, be cautious of buyers who live a distance away, especially if they want you to use a shipping service to send your car to them.
Craigslist Scam #2
Fake cashier's check or money order. It can be hard to tell the difference between a real check and a fake one since the fakes can look so authentic. While your bank may accept a check or money order and give you cash for it, the check doesn't actually clear until days (sometimes weeks) later. So if there's a problem, you may not find out until your car and its new owner are long gone.

Craigslist Scam #3
Escrow Accounts. Using an escrow account—a third party that holds the title to your vehicle until you are absolutely certain your payment is secure—can be a good option, but only if you use a local service, such as a reputable bank or attorney, or a well-known, established online service. Many of these services are fly-by-night operations themselves. Never agree to an escrow service that the prospective buyer suggests unless you have thoroughly researched it.
Craigslist Scam #4
Overpayment scams. "As a seller, the two biggest scams you need to watch out for are overpayment and fraudulent checks," Meinzer says. In overpayment scams, the potential buyer typically tells you that someone else owes him an amount that is higher than your selling price and wants that person to pay you instead.
He then asks you to give him the car, plus the difference in price. Sometimes the prospective buyer will offer you additional money as compensation. These situations are almost always scammed to get you to part with your car and additional money. Sometimes they involve a fake check to boot, which means you'll be out even more money.
Craigslist Scam #5
Payment plans. A prospective buyer who wants to work out a payment plan for your car may also be up to no good. As a result, Autotrader.com strongly advises against agreeing to a payment plan, regardless of the terms. In these scenarios, the buyer typically gets you to agree to a payment plan, frequently with substantial interest, only to leave you with an initial payment (which may or may not be fraudulent) and disappear with your car.
Related:
How To Really Sell Your Car in NJ?
5 Top Tips For Buying A Classic Car
Where to Report Fraud
"For any fraudulent activity related to an Autotrader.com ad, or that references Autotrader.com, report it to us immediately at [email protected]," Meinzer says. Autotrader.com acts only as an online vehicle listing service connecting buyers and sellers; the company does not own, buy or sell vehicles, and does not get involved in the transaction between buyer and seller, including by offering vehicle inspections, storage, or shipping services. Its Fraud Watch department regularly reviews suspicious e-mails and other activities for fraud and works with consumers who believe they may have been victims of a scam.
In addition, if you are a victim of fraud, you should file a complaint with the Internet Crime Complaint Center, or IC3. IC3 focuses solely on cyber crimes and is a partnership between the Federal Bureau of Investigation, the National White Collar Crime Center, and the Bureau of Justice Assistance.
For more fraud tips and resources for spotting scams, read our Safety and Fraud Awareness tips.
Tara Baukus Mello is a freelance automotive writer whose work has appeared in numerous publications including Woman's Day and The New York Times.
Source: How to Protect Yourself from Scams and Fraud When Selling a Car