In conjunction with Consumer Reports, the Insurance Institute for Highway Safety (IIHS) developed a list of 7 safest cars for first time drivers that are recommended for teen drivers to drive and operate today.
Source: 7 of the best vehicles for teen drivers
Being a parent of a teenage first time driver can be a scary time as they take the next step towards their freedom. If the has come to get your son or daughter to drive a car, then you have to seriously ponder about the safety features built into each car. Here is a list of the seven most popular cars for first time drivers.
7 of the Safest Cars for First Time Drivers
1. Subaru Legacy
Topping the list of midsize vehicles for teen drivers is the Subaru Legacy. This vehicle is one of the few that comes standard with all-wheel drive, which may help teens maintain control regardless of road conditions. You can find this car with either a 175 horsepower 2.5-liter flat-four engine or a 256 horsepower 3.6-liter flat-six engine. This car can go from zero to 60 mph in about 8.6 seconds and do a quarter-mile in 16.7 seconds. Teens are likely to love this vehicle because it offers 15 cubic feet of trunk space, which is more than adequate for hauling most athletic gear and band instruments. If your teen needs more space, the backseat folds down. You are likely to love the safety features built into this vehicle, which earned it a top score from the National Highway Safety Institute. You can make this car even safer for your teen by considering options equipped with Subaru's Eye-Sight suite optional package that includes automatic emergency braking, lane-keeping assist, lane-departure warning, blind-spot warning, and many other features.With plenty of safety features and plenty of space, the Subaru Legacy is a great car for your teen.

2. Subaru Outback
Another vehicle that the IIHS recommends for teen drivers is the Subaru Outback. You can find this vehicle in six different trim levels. You can find options with a 175 horsepower 2.5-liter H-4 engine and ones with a 256 horsepower 3.6-liter H-6 engine.These crossover vehicles will go from zero to 60 in about 8.7 seconds and do a quarter-mile in about 16.6 seconds. All-wheel drive comes standard on the Outback. The EPA says that you can expect to get about 28 combined miles to the gallon with this vehicle. Your teen is likely to love the spacious interior of this vehicle, and they will also enjoy filling up the 35 cubic feet of trunk space. This model received a Top Safety Pick + award from the IIHS. You can make it even safer for your teen by considering options with the Eye-Sight package.The Subaru Outback is reliable, and your teen will get great gas mileage too.
3. Volkswagen Jetta
Another used car worth considering is the Volkswagen Jetta. The front-wheel-drive option is a good choice if your teen is likely to be driving on wet or snowy roads. Four standard trim levels may be available in 2018 and new cars, or you may want to consider the Volkswagen Jetta GLI. A 1.4-liter four-cylinder engine and a 1.8-liter engine are available. Depending on the exact configuration, these engines deliver between 150 and 210 horsepower. When equipped with an eight-speed automatic transmission, teens can expect to go from zero to 60 in about 7.6 seconds. Teens will find plenty of space to spread their stuff out. This car's trunk capacity is 15.7 cubic feet. It can easily be expanded because of the folding back seat. Feel good about your teen driving the Volkswagen Jetta as it received a five-star safety rating from the National Highway Traffic Safety Administration (NHTSA). The higher trim levels have lots of safety equipment built into them, like blind-spot warning, rear cross-traffic alert, and adaptive cruise control.With great safety scores and plenty of cargo space, the Volkswagen Jetta is a great choice for your teen driver.
4. Honda Accord
The Honda Accord is another vehicle to consider for teen drivers. You may want to consider Honda Accord coupes that were discontinued in 2017 or Honda Accord sedans. Drivers can find the sedan available in five different trim levels. A hybrid version is also available in some model years.
You can find a V-6 engine through the 2017 model year. Other options include a 192 horsepower 1.5-liter or a 306 horsepower 2.0-liter engine. Automatic variable timing transmissions and manual transmissions may both be available. Depending on the exact configuration, teens can expect to go from zero to 60 in 5 to 7 seconds.
Teen drivers and parents may want to consider cars with the Honda Sensing Package as it includes many safety features, including lane-assist, forward-collision warning, and adaptive cruise control.
Carrying things in these vehicles is seldom a problem because they have about 17 cubic feet of trunk space.
When your teen is driving a Honda Accord, you can feel at peace thanks to the plethora of safety features.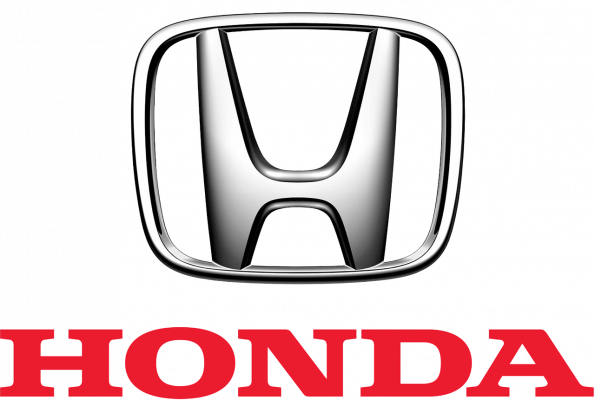 5. Mazda 6
Families with teen drivers may also want to consider the Mazda 6. You can find these front-wheel drive vehicles with automatic and manual transmissions. Five different trim levels are available. The standard engine in these cars is a 2.5-liter I-4, delivering between 187 and 227 horsepower. Expect to go from zero to 60 in about 5.8 to 6.4 seconds, depending on the car's configuration. According to the EPA, teens driving in the city and on open highways can expect to get a combined 26 miles per gallon. Of course, that could vary depending on how heavy the stuff is that they stuff into the 15-cubic-foot trunk. The Mazda 6 has plenty of trim options, so your teen can get a car that suits their needs best.
6. Volkswagen Passat
There are six different trim levels available in the Volkswagen Passat, and this model is another option that the IIHS recommends for teen drivers. A 174 horsepower 2.0-liter inline-four engine is standard equipment in most, but premium levels come with a 280 horsepower 3.6-liter V6 engine. You may also find a 1.8-liter inline-four engine available in some model years. It comes with a six-speed transmission with manual-shifting mode.Adaptive cruise control, blind-spot monitoring, and automatic emergency braking are standard on many Passat options. Teens can expect to go from zero to 60 in about 5.9 seconds. They can expect a combined 29 or 22 miles on a gallon of gas depending on the trim level that they want. This car offers almost 16 cubic feet of trunk space.The Volkswagen Passat is great for teens who need space to carry around school and extracurricular gear.
7. Toyota Prius V
If your teen is thinking about a wagon, then the Toyota Prius V may be the perfect car for them. With the rear seats up, starting in the model year 2018, this vehicle offers 34 cubic feet of cargo space, which may be perfect for the teen who is hauling a lot of stuff. That is a 70% increase over older options.Many model years of this vehicle have a rear camera as standard equipment. Upper trim levels often offer auto parking, radar-cruise control, and blind-spot warning alarms.This hybrid vehicle gets about 44 miles to the gallon, making it a very cost-efficient vehicle to operate. A 16-valve 1.8-liter engine is standard in this model.The rear view camera that comes with the Toyota Prius V will definitely help your teen as they learn to drive.Families usually select midsize options for their teen drivers. These vehicles come in varying styles, from family sedans to wagons and crossovers. While you may get some flak from your teen because these are not the fastest cars compared to those of their friends, these options have many additional safety features. These features make it safer for your child to learn to drive, and getting a vehicle that gets excellent gas mileage can help them make their first paychecks go further. Overall, these vehicles are fun, safe options for your teen.
How To Transfer Used Car Title in New Jersey