Cash for Cars in Monmouth County, NJ
Get compensated more guarantee. We don't do junk. We come to you in Monmouth County, NJ. Cash for Cars now call 877-332-4545
We are the leading used car buyer in Monmouth County, NJ.
Cash for Cars
for more money. If selling your car or vehicle in a easy, fast and hassle free way worries you, then we are the one for you. We assure that you will get the greatest rates feasible for your used car. Provide us with an opportunity before trading in your used car and see the Jersey Car Cash difference. You will not be disappointed! Cash for Cars in Monmouth County, NJ, in three easy steps.
Step One: Simply fill out your free online instant car quote or call 877-332-4545
Step Two: If you are satisfied with your quote we can schedule an visitat your location, either home or work address.
Step Three: If there are no major issues such as engine, transmission or emissions problems, you will get paid immediately. Either with cash or bank check.
We deal with all the Department of Motor Vehicles (DMV) paperwork and can even remove your plates for you. They should then be returned to your local Department of Motor Vehicles office. After signing over the original title, you can the call your insurance company and terminate your vehicle's insurance.
Cash for Cars
– Jersey Car Cash™ in Monmouth County, NJ. New Jersey's number one and leading used car buyer. Where you will always get paid more when you
sell your car
. That's the Jersey Car Cash difference.
We Are Available to You in Monmouth County, NJ
Cash for Cars Today
We make attempting to sell your car or truck a snap. We buy all cars and motor vehicles in as-is condition. You can put an end to all those costly auto repair bills. No need to spend your money on all those expensive ads. You can now prevent all the tire kickers, low-balls or even worse- no-shows. We know your time is valuable so give us a call and make selling your car as easy as one, two and three.
Top 10 Reasons Our Customers Choose Us
We purchase all cars, trucks, SUV's, minivans, coupes, sedans, convertibles, sport cars and classic cars
Entire procedure takes roughly 20 minutes of your time
We are licensed, bonded and insured in the state of New Jersey
Thousands of pleased clients
We plan all appointments at your choice of location and convenience
Guaranteed highest pricing paid for your used car or truck on the spot
We have been operating for over 23 years serving the greater Monmouth County, NJ area
Cash for Cars in the entire state of New Jersey. Not just one area
Totally free appraisals for all vehicles. Know what it's value before you sell
100% Free, safe and absolutely no obligation required
Previous Searches
Auto Upkeep and Repair Videos
Save big bucks by seeing these YouTube car maintenanceand repair videos. At the least you can learn about any issues you may be experiencing before heading over to your local factory authorized dealer. Like they say in life, you always pay more for what you don't know.
Stop Googling "Cash for Cars" – Your Search Is Finished
Chances are that your hunt for Cash for Cars in Monmouth County, NJ may have led you to this page. Please bear in mind that we are not junk car removal service or salvage yard business. We buy regular cars that may be needing fix but are not yet ready for the junk yard or the dump. Feel free to give us a call or contact us with any questions you may have. We look forward to hearing from you.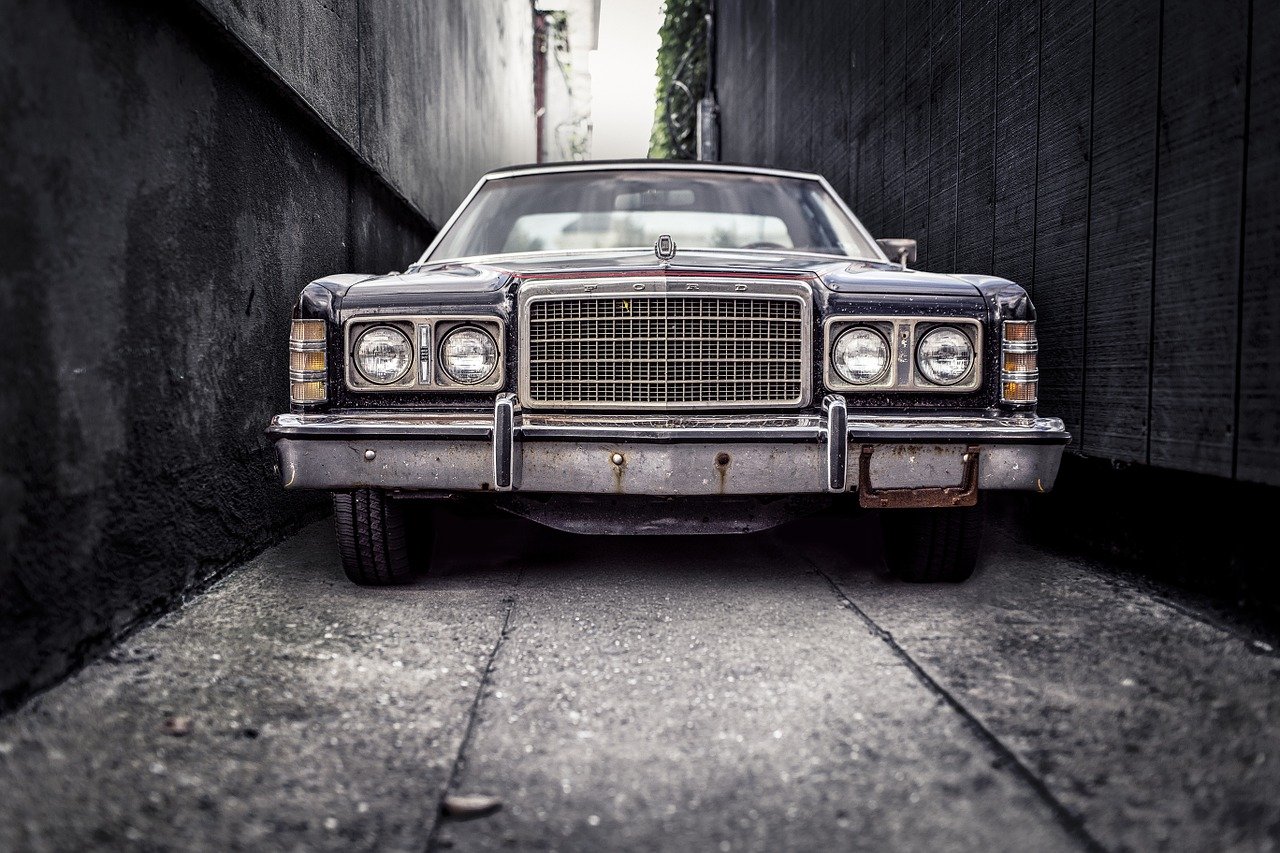 You've Found – Cash for Cars in Monmouth County, NJ
We know that finding the right company for Cash for Cars in Monmouth County, NJ is important to you and equates to getting the best deal for your car. We do not deal with junk or salvaged vehicles hence we pay more for all other cars and trucks that are not ready for the junk yard.. We are experienced and expertly trained workers who know the value of your time.and effort. We take your business seriously throughout the entire process.
Helpful Links
Seniors Get 20% More Cash Bonus
Yes that's correct. We will pay seniors 55+ an additional 20% bonus for a limited time only. We come to you and pay you o the spot. All MVC paperwork is handled correctly. We make selling your car for cash as easy as 1,2,3
Rossmoor Village Monroe, NJ
Clearbrook Monroe, NJ
Concordia Monroe, NJ
Covered Bridge Manalapan, NJ
Regency at Monroe Monroe, NJ
Canal Walk Somerset, NJ
Greenbriar Monroe, NJ
Shadow Lake Village Red Bank, NJ
Stonebridge Monroe, NJ
Greenbriar at Marlboro Marlboro, NJ
Somerset Run Somerset, NJ
Cheesequake Village Old Bridge, NJ
Four Seasons at Manalapan Manalapan, NJ
The Villages NJ Howell, NJ
Venue at Monroe Monroe, NJ
The Ponds Monroe, NJ
Village Grande at Bear Creek West Windsor, NJ
Equestra at Colts Neck Crossing Farmingdale, NJ
Surrey Downs Freehold, NJ
Evergreen at Hamilton Hamilton Township, NJ
Whittingham Monroe, NJ
Four Seasons at Wall Wall, NJ
Encore Monroe Monroe, NJ
Four Seasons at Upper Freehold Allentown, NJ
Riviera at East Windsor East Windsor, NJ
The Club at East Brunswick East Brunswick, NJ
Shady Oaks Red Bank, NJ
Princeton Manor Kendall Park, NJ
Renaissance at Monroe Monroe, NJ
Renaissance at Raritan Valley Franklin Township, NJ
Rolling Meadows at Wayside Ocean Twp, NJ
Riviera at Freehold Freehold Township, NJ
Gateway at Royce Brook Hillsborough Township, NJ
Cedar Village at Ocean Ocean, NJ
Princeton Windrows Princeton, NJ
Plaza Grande at Old Bridge Old Bridge, NJ
Traditions at Hamilton Crossing Hamilton Township, NJ
Four Seasons at Monmouth Woods Howell, NJ
Marlboro Greens Englishtown, NJ
Madison Crossing at Birch Hill Old Bridge, NJ
Chelsea Square Morganville, NJ
Tapestry at Montgomery Montgomery, NJ
Carriage Park at Lawrence Lawrenceville, NJ
Venue at Princeton Parke Monmouth Junction, NJ
Regency at Readington Readington Township, NJ
Nobility Crest at Ocean Ocean Twp, NJ
Cranbury Brook Plainsboro, NJ
Four Seasons at South Brunswick South Brunswick, NJ
The Pointe at Turnbury Monmouth Junction, NJ
Four Seasons at Sterling Pointe Franklin Township, NJ
Hearthstone at Hillsborough Hillsborough Township, NJ
Cedar Village at East Brunswick East Brunswick, NJ
Renaissance at Cranbury Crossing Monroe, NJ
Regency at Holmdel Holmdel, NJ
Regency at Trotters Pointe Tinton Falls, NJ
Pine View Estates Howell, NJ
The Gables at Monroe, NJ
Parker Village Estates, Eatontown, NJ
Enclave at Shrewsbury, Shrewsbury, NJ
Enclave at Shackamaxon, Scotch Plains, NJ
Ventana at Lawrence Township, NJ
Legacy at Readington, NJ
Townhomes at Riverwalk Plainsboro, NJ
Enclave at Shark River Tinton Falls, NJ
Cheshire Square Freehold, NJ
Lakeside Villas Watchung, NJ
The Savannah Westfield, NJ
Whitfield Metuchen, NJ
Locust Hill Hamilton Township, NJ
Hunterdon Creekside Raritan Township, NJ
Rosemont Estates Marlboro, NJ
Enchantment at Hamilton Hamilton Township, NJ
Regency Walk Helmetta, NJ
Greenbriar Falls Tinton Falls, NJ
The Villas at Jumping Brook Neptune Township, NJ
The Essex and Sussex Spring Lake, NJ
Four Seasons at The Promenade Warren, NJ
Cedar Village at Holmdel Holmdel Township, NJ
Elements at West Windsor West Windsor, NJ
Four Seasons at Bridgewater Bridgewater, NJ
Four Seasons at Monroe Monroe, NJ
Waterford at East Brunswick East Brunswick, NJ
Four Seasons at Brandon Farms Pennington, NJ
Flemington Fields Raritan Township, NJ
Traditions at Federal Point Lawrence Township, NJ
Woodlands at Hamilton Hamilton Township, NJ
Four Seasons at Historic Cranbury Cranbury, NJ
Renaissance at Manalapan Manalapan, NJ
Vintage at Hamilton Hamilton Township, NJ
The Village at Chapel Hill Middletown Township, NJ
Villages at Hamilton Hamilton Township, NJ
Xanadu at Wall Wall, NJ
Village Grande at Battleground Manalapan, NJ
Wellington Manor Pennington, NJ
Raajipo Robbinsville, NJ
Shoregate South Amboy, NJ
Spinnaker Pointe Parlin, NJ
Regency at Freehold, NJ
Four Seasons at Readington Township, NJ
Regency at Allaire Farmingdale, NJ
Venue at Cobblestone Creek Lawrence Township, NJ
The Monmouth Wall, NJ
Pennington Point Pennington, NJ
Regents Wharf Sayreville, NJ
Clubside at Cherry Valley Montgomery, NJ
Lawrenceville Point Lawrence Township, NJ
Enclave at Freehold, NJ
Enclave at Ocean Tinton Falls, NJ
Enchantment at Hightstown, NJ